Facilities & Logistics
·
Oss
Logistiek Medewerker (Fulltime)
Over ons
Ardena is een vooraanstaande Contract Development en Manufacturing Organisatie (CDMO) voor de farmaceutische industrie. We helpen farmaceutische bedrijven, variërend van kleine Biotech bedrijven tot Big Pharma om hun producten te commercialiseren. We bieden een geïntegreerde portfolio van services op het gebied van Actieve Pharmaceutische Ingrediënten (API's) en medicijnontwikkeling.
Ardena is een snelgroeiende internationaal georiënteerde organisatie met 7 sites in vijf landen (België, Nederland, Letland, Zweden en Spanje). In de afgelopen jaren heeft Ardena een aantal succesvolle bedrijfsovernames gedaan. Deze bedrijven zijn complementair aan elkaar en vormen samen de One Ardena Groep. Op dit moment bestaat Ardena uit ca. 480 medewerkers. De afgelopen drie jaar hebben we een jaarlijkse groei van 15% gerealiseerd en onze ambitie is om deze groei de komende jaren voort te zetten.
In onze business unit in Oss werken we aan de ontwikkeling en commercialisering van API's en Nanomedicijnen. Voor onze Material Management in Oss zijn we op zoek naar

Logistiek Medewerker (full time) 
 
WAAR JE AAN GAAT WERKEN
Je bent verantwoordelijk voor de inkoop en opslag van alle materialen die gebruikt worden voor de ontwikkeling en productie van actieve grondstoffen voor medicijnen en nanomedicijnen. Je doet dit samen met je collega's van het Material Management team.

JE VERANTWOORDELIJKHEDEN
Bestellen van materialen die nodig zijn voor productie gerelateerde werkzaamheden;
Bemonsteren en beoordelen van inkomende producten op kwaliteit;
Verzorgen van vrijgifte documentatie.
Opslaan van materialen in een van de opslag locaties;
Versturen van materialen naar verschillende locaties;
JE PROFIEL ZIET ER ALS VOLGT UIT

Een MBO werk- en denkniveau;
Enkele jaren ervaring in een soortgelijke functie als logistiek medewerker of magazijn medewerker;
Ervaring met het logistiek-administratieve werkzaamheden;
Je kan goed in teamverband werken;
Goede communicatieve eigenschappen in zowel het Nederlands als het Engels;
Service- en klantgerichte instelling;
Proactief en oplossingsgericht;
Ervaring met logistieke software en MS Office (Word en Excel);
Werkervaring in een GMP omgeving is een pré;
Je voelt je comfortabel in een dynamische en snel veranderende werkomgeving;
Je hebt geen 9-5 mentaliteit, kan goed omgaan met werkdruk.
ONS AANBOD
We bieden je een uitdagende werkomgeving en een echte lerende organisatie waar je je vaardigheden kunt vergroten.
Een dynamische werkomgeving met leuke collega's.
Een bedrijfscultuur met een open communicatie.
Aantrekkelijke arbeidsvoorwaarden.
Toeslag voor weekendwerk.
Flexibele werktijden.
Fruit & Fitness
28 vakantiedagen per jaar.
Ardena Oss is gemakkelijk bereikbaar met het openbaar vervoer.
Wil je solliciteren? Click dan op de solliciteer link 
Als je meer informatie wilt over de functie van Logistiek Medewerker, aarzel dan niet en neem contact op met Kees-Jan Booy, Director Facilities and Material Logistics, email keesjan.booy@ardena.com
Klaar om te reageren? Klik op de sollicitatieknop!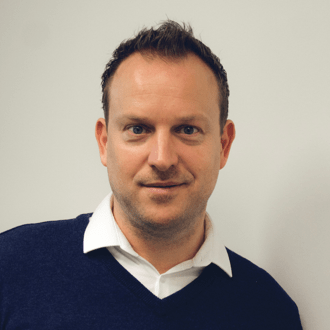 Related jobs
Already working at Ardena?
Let's recruit together and find your next colleague.