Operations General
·
Assen
Director Compliance / Quality Assurance
Would you like to work in our state-of-the-art bioanalytical laboratory, become part of our enthusiastic team, and drive compliancy and quality? Please apply!
We usually respond within three days
About us
Ardena is a leading contract development organization for the pharmaceutical industry. We assist pharmaceutical companies, from virtual biotech to big pharma, in bringing their valued molecule(s) to the clinic and market. We provide a comprehensive and integrated portfolio of drug substance and drug product development services.
Ardena is a rapidly growing international orientated organization in the industry, with 7 company sites in 5 countries. (Belgium, the Netherlands, Latvia, Sweden and Spain). Each Business Unit has its specialization. We are One Ardena Group. We currently have over 480 people working for us and have realized an average growth of 15% on annual basis over the past 3 years. We are ambitious! For you the possibility to expand and transfer your knowledge, grow and develop with us.
For the Ardena Business Unit based in Assen, The Netherlands, we are looking for a
Director Compliance / Quality Assurance
WHAT YOU WILL WORK ON

Ardena Bioanalysis (Assen, the Netherlands) is a highly specialized and innovative organization that offers a full range of bioanalytical services from drug discovery research up to phase IV clinical studies. In our recently expanded and renovated GLP compliant laboratory our mission is state-of-the-art quantitative analysis of all types of drug compounds, their metabolites, as well as biomarkers in biological matrices using LC-MS/MS, ligand binding assays and flow cytometry.
Ardena is a knowledge driven organization where there is an atmosphere of both professionalism and informality. The expertise of our enthusiastic team of over 90 highly educated bioanalytical scientists varies from small molecules to proteins including antibodies, antibody drug conjugates, oligonucleotides, and vaccines.
YOUR KEY RESPONSIBILITIES
The Quality Assurance group plays a pivotal role in ensuring that all bioanalytical studies and processes in our facility are executed according to (multi-site) GLP and GCP guidelines.
The Director Compliance / Quality Assurance is part of the local management team and is responsible for day-to-day implementation of the Quality System in our organization and is heading the QA and facility department.
Provide Quality Assurance support to bioanalytical assay development, validation and sample analysis.
Drafts and keeps up to date all procedures and process flows related to bioanalysis.
Performs Risks Analysis on all lab and QA related processes.
Hosts and supervises audits by clients and authorities.
Manages responses to external auditors and manages the follow up of the audits.
Handles and coordinates all incidents, CAPAs, deviations and Risk Assessments.
Plans and initiates change controls of equipment and facility related items.
Plans and supervises validation activities for software, equipment and computerized systems.
Acts as (local) owner of changes in the LIMS system.
Acts as test facility/site management for GLP studies.
Supervises the QA, archiving and validation department.
Supervises the IT department concerning GLP compliance and maintenance topics.
Releases software, equipment and computerized systems for use in GLP studies.
Leads quality and compliance awareness throughout the organization.
YOUR PROFILE LOOKS LIKE/ RESEMBLES

You have a MSc or PhD degree in biomedical or life sciences (e.g. Pharmacy, (Bio)Chemistry or Biology).
• In depth experience with Quality Systems and Quality Management programs.
• Sound knowledge of the GLP quality system and regulatory requirements related to bioanalysis.
• In depth knowledge of EU & FDA guidelines and regulatory agencies expectations.
• Minimum of 8 years of QA experience in a CRO or biotech/pharma company.
• You are solution driven, keeping timelines and budget in mind.
• You are continuously looking for improvement.
• You have strong communication skills, able to listen and analyse a quality issue and explaining the proposed solution in an accurate manner.
• You are flexible, a problem solver and a team player.
• You have an analytical mindset and you are comfortable in stressful situations.
• You are quality and result orientated.
• You have good communication skills and are fluent in Dutch (preferably) & English.
• You have good coaching skills.
• We love creative thinking and pro-activeness.
WHAT WE OFFER
A true learning environment where you will have the ability to grow your skills.
• A rapidly international developing and growing company with an interesting services, product and customer portfolio.
• A dynamic working environment with nice colleagues.
• Open straightforward but also caring culture. 
• We are true to our values.
• An attractive remuneration package.
• Flexible working hours.
• 28 days holiday a year.
If you like to have more information about the role, please do not hesitate to contact Melloney Dröge (email: melloney.droge@ardena.com), Tel: 0031 592 344211.

Ready to apply? Please click on the application button
Only candidates eligible to work in the EU will be considered for the position. Unfortunately, given the high volume of applications we receive for our vacancies, these professionals (not entitled to work in the European Union) will not be given a status update. Agency calls will not be appreciated.
Department

Locations
We usually respond within three days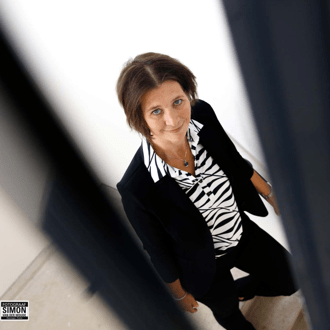 Contact
Melloney Dröge
Business Unit Director Ardena Bioanalysis – Operations General
Already working at Ardena?
Let's recruit together and find your next colleague.